How you can do it with Wiss Pinking Shears
Printed September 1952
16 pages total. 10 pages of examples of what you can do or make with pinking shears. One page on the reasons for superiority. One page showing the Model C line of pinkers in three sizes. It was printed three times giving a total of 75,000 printed. (1) Printed September 1952. Form code: [PSB-9/52-25M]. (2) A 1/53 version which appears to be the same. (3) A 1954 version [PSB-11/54-25M], which is identical to the 9/52 one. Also in PDF.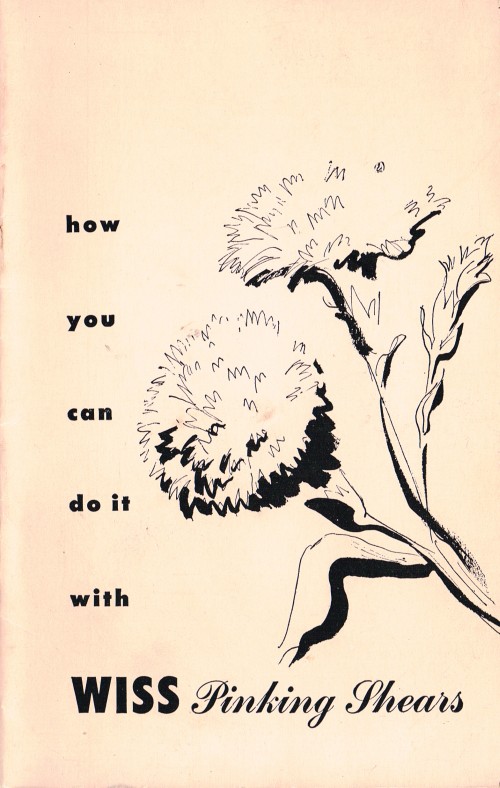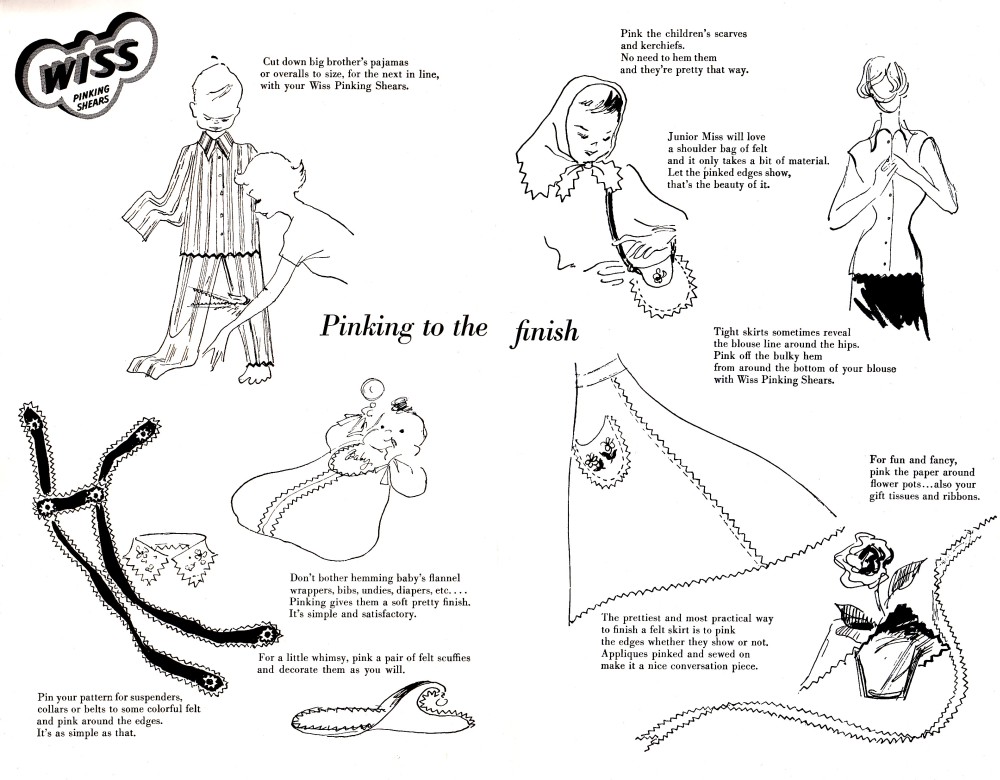 ---