Folder that was included inside pinking shears boxes
Printed December 1953
When unfolded the paper stretches to over 29" long. It is 2-3/16" high. Each side has 12 panels. I chopped it up to fit here. 300 DPI images are behind the web-size ones. This ends with the GS-15 gift set.
Front Side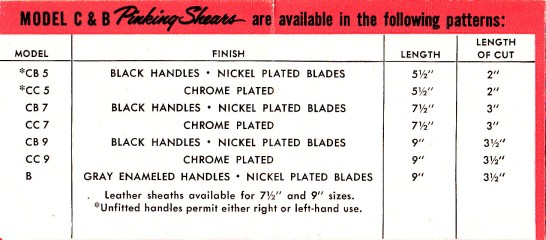 Back Side