Annual Wiss 25-Year Club dinner: June 3, 1966.
---
Richard Wiss and Clifford Clarke pointing at factory Model.
Clifford Clarke (right), who has been employed by J. Wiss & Sons Co., Newark cutlery firm, for 49 years, is shown a scale model of the company's new plant complex, now under construction, by President Richard R. Wiss at the annual Wiss 25-Year Club dinner at the Military Park Hotel (Friday, June 3). The framed photos on the easel are the 1880s factory pictures that are now in the NJ Historical Society. Eight new 25-year employees, including Clarke's son, Clifford Clarke, Jr. were inducted into the club.
From The Newark Evening News morgue, now at the Newark Public Library.
Scan of the back.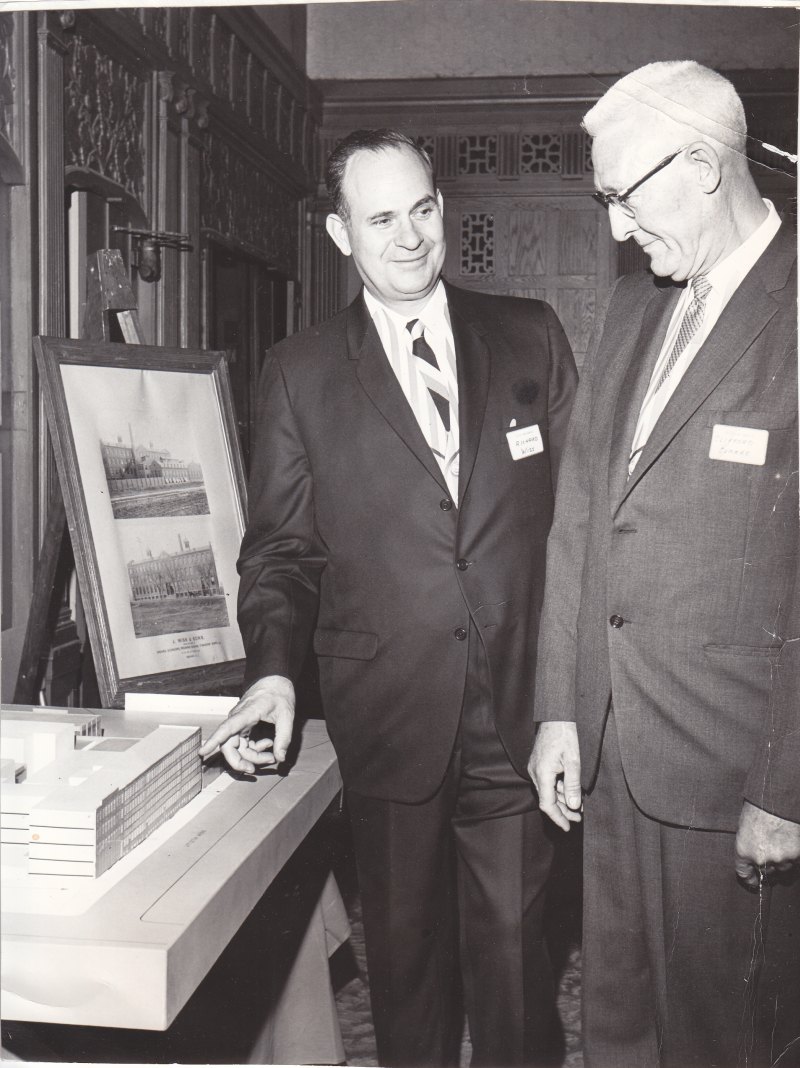 ---