J. Wiss & Sons Co.
Strops and Safety Razors

Wiss sold a long line of strops, though few appear here. There are six pages starting on page 71 in the 1915 Catalog.
---

patent. This appears and how to use is explained on page 71 in the 1912 Catalog. This item passed through eBay in May 2011. A rusty version of this is hanging around as an eBay buy-it-now.
---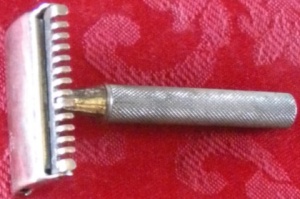 ---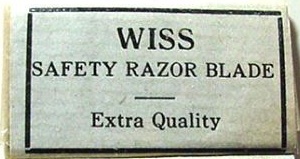 ---

---