Dog in Treadmill.
---
Dog power was used to sharpen shears when Jacob Wiss started his cutlery business in 1848. This rendering was found in the morgue of The Newark Evening News. It was used many times (in the first four catalogs the picture is extended downwards along the right, and has the artist's logo):
• Catalogs: 1922, 1925, 1927, 1929, 1930, 1934, 1937, 1941
• February 8, 1948 article on the 100th anniversary
• The 1948 A Story of Shears and Scissors
From The Newark Evening News morgue, now at the Newark Public Library.
Scan of the back.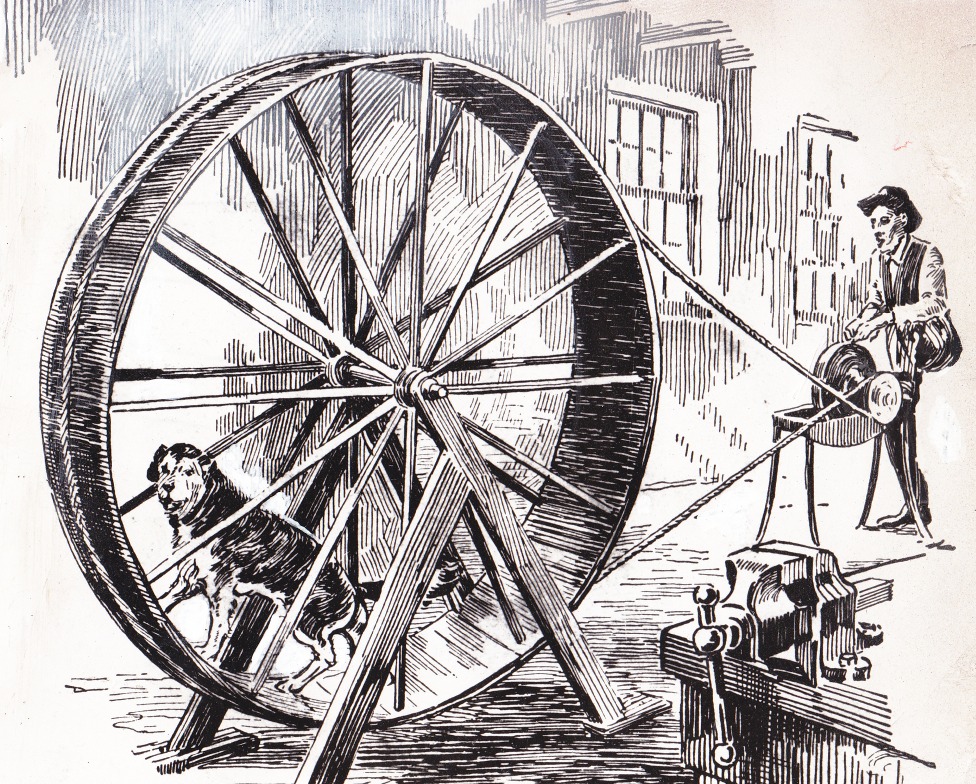 ---