Wiss Honors Rega Brothers On 118 Continuous Years.
---
Newspaper article. Circa 1973, 1974?
NEWARK, N.J. -- Three Rega brothers, Frank, Joseph and Michael, celebrated a total service record of 118 continuous years of service to J. Wiss & Sons, Inc. In photo, left to right, are: Frank Rega, superintendant, with 38 years service; Joseph Rega, production manager, with 45 years; Paul G. Richards, president of J. Wiss & Sons, Inc., and Michael Rega, supervisor, with 35 years. The firm recently celebrated its own 125th anniversary.
From Rega family collection.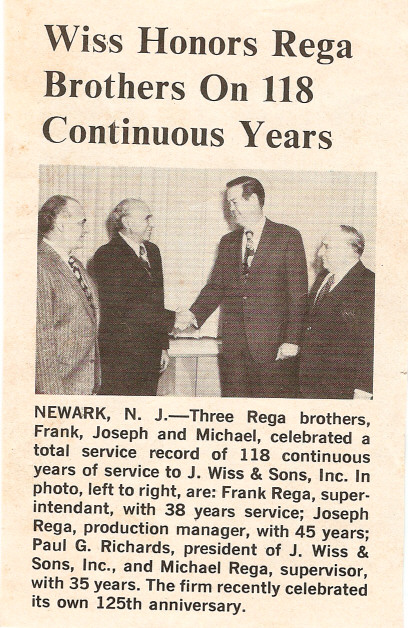 ---