J. Wiss & Sons Co.
Razors with Plain Black Rubber Handles

By far the most popular were Oval and Flat Black Rubber Handles. These are actually part of the Style Letter group, but are letterless and only have a number stamped on the tang. This is where all the single shoulder razors are. Below is a selection showing the variations found.
---

---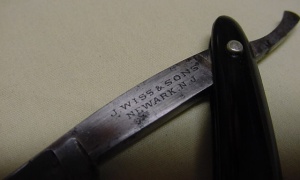 ---
---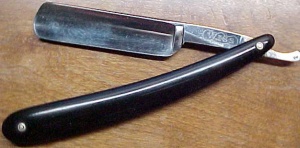 ---

---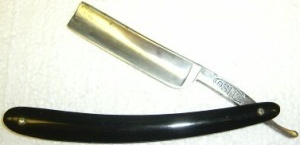 ---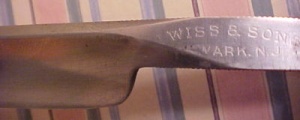 ---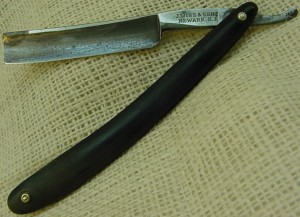 page 54 of the 1912 catalog and page 66 of the 1912 catalog. They had Full Polish. The 145 is 5/8" wide Medium Thin Concave blade. Passing through eBay August 2011.
---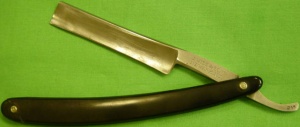 ---

---