J. Wiss & Sons Co.
Garden Shears
---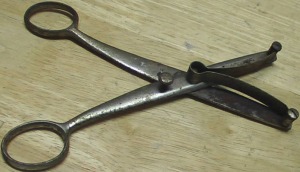 ---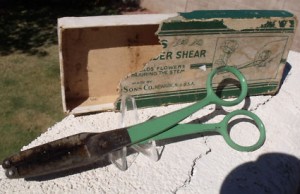 page 65 and in the 1937 catalog on page 44. No flower holding shears appears in the 1930 catalog.
---

instructions that were included with it. It had about a year overlap with the FH-4. It was gone by September 1954. It could only cut lightweight branches, and it could have been expensive to make.
---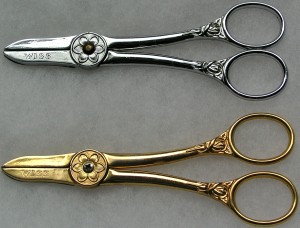 introductory flyer is dated September 1952. The first instructions sheet is dated August 1952. The style remained unchanged into 1978. In 1977 and 1978 they were sold by True Temper. They looked the same. In the 1950s they were shipped in a box with a folded insert. Later they were shipped in a blister pack. These two are in a family collection.
---